Our strategic goal for staff encompasses the following principles:
At AYA Bank, we are dedicated to cultivating a positive work environment that values and supports our staff. We prioritize their well-being, personal growth, and professional development. By creating a culture of respect, transparency, and accountability, we foster a workforce that is highly motivated, committed, and equipped to deliver exceptional service to our customers and stakeholders.
Read More
Show Less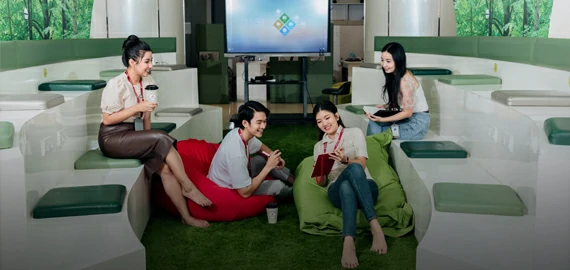 AYA Culture
The well-being and safety of our employees are of paramount importance. We recognize the significance of creating a clear workplace health and safety program that not only protects our employees but also prevents accidents and injuries.
By implementing robust health and safety policies and procedures, we ensure compliance with government legislation related to health and safety. This commitment enables us to provide a secure and healthy working environment where our employees can thrive and contribute effectively.
In addition to ensuring a safe workplace, we are dedicated to enhancing the skills and capabilities of our employees. We organize comprehensive learning and development programs that empower our staff to go above and beyond in their roles. These initiatives encompass training sessions, workshops, and other developmental opportunities that enable our employees to acquire new skills, expand their knowledge, and stay abreast of industry trends. By investing in their growth and professional development, we foster a culture of continuous learning and equip our employees with the tools they need to excel in their careers.
Recognizing the importance of education, we understand the value of supporting our staff who choose to pursue part-time education programs. To accommodate their educational pursuits, we initiate flexible working hours, allowing them to balance their work responsibilities with their educational commitments. This flexibility enables our employees to further their education, broaden their horizons, and achieve their personal and professional goals.
We prioritize the holistic well-being of our employees, fostering a culture that values their health, safety, and personal growth. By providing a safe working environment, offering learning and development opportunities, and supporting educational pursuits, we strive to create a workplace that nurtures and empowers our staff to reach their full potential.
Read More
Show Less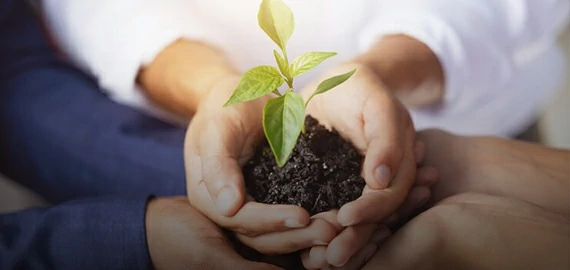 Employee Development
" Young people need confidence to express their ideas which could improve the Bank. They need to seek opportunity to talk openly. They need to find a room for creativity. They need to be courageous to share their initiatives. For the benefit of the Bank and to accelerate its growth, I would like to encourage young people to come up with innovative ideas and plans. "
U Zaw Zaw, Founder and Chairman